Home Security - what is right for you?
Recently our house was broken in to and burgled, we lost family hairlooms, technology that enables us to be creative and earn income and the worst thing was our sacred space that we call home was invaded.
The one thing that would have helped keep our house secure or atleast identified the burglers is security. Security doesn't just keep your home safe it keeps your neighbourhood safe too.
We've compiled a list of different types of security options so you know where to look and what's involved. Ther'es so many different susbscription models and bells and whistles so we've outlined a few below. A piece of advice would be to check how much it costs to get all the benefits from your system.
Ring Spotlight Cam Battery
Protect every corner of your home with Ring Spotlight Cam Battery, a versatile wire-free HD security camera that lets you see, hear and speak to anyone on your property from your phone, tablet and PC. Adjustable motion sensors let you get the ideal setting for you and your home. With instant motion-activated alerts, you'll always be the first to know when there's someone on your property. A built-in spotlight gives you crisp video around the clock, and night vision has you covered, even with the lights off. For added security, there's a 110-decibel alarm to help you scare off intruders. literally, everything you need to to get the job done!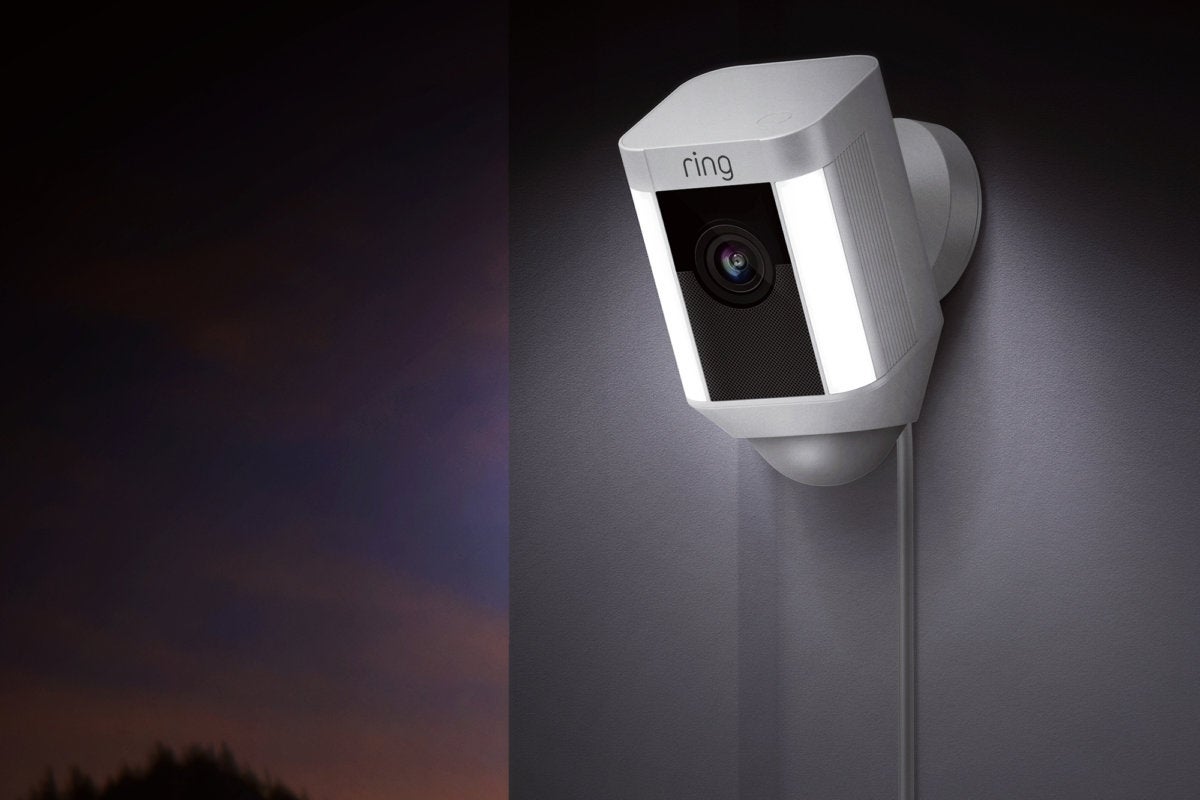 Camera
1080p HD
Field
of View
140° field-of-view
Night Vision
Infrared night vision - will light up your whole yard
Audio
Two-way audio with noise cancellation
Power
2,440 mAh battery, AC adapter (optional)
Connectivity
802.11 b/g/n Wi-Fi connection @ 2.4GHz
Local storage
no
Cloud storage
$5 - $15 for different levels of subscriptions
Price
$400
Arlo Pro2 - Wireless
Arlo Pro 2 Wire-free HD Security Cameras have everything you need to keep an eye on the things you love from every angle, indoors or out. Arlo Pro 2 cameras are 1080p HD, weatherproof, have night vision, 2-way audio and best of all, run on batteries that are easily rechargeable. Arlo has everything it takes to make home security simple. Arlo Pro 2 comes with 7 days of free cloud recordings without a contract or a monthly fee, motion and sound activated alerts that are sent straight to your smartphone and a 100-decibel smart siren that can be sounded using the Arlo app. Arlo covers every angle to help keep your home safe and secure.
Camera
1080p
Field
of View
130-degrees
Night Vision
850 nm LEDs, illuminates up to 25 feet
Audio
Microphone, speaker
Power
2,440 mAh battery, AC adapter (optional)
Connectivity
Dedicated 802.11n 2.4GHz WiFi network
Local storage
Yes
Cloud storage
7 days free, 30 days $13.99
Price
$800- $950 for two cameras and base station
Swann SWDVK-445804 Thermal Sensing Cameras
The 'get the job done without all the fuss" You'll always know what's happening with Swann's surveillance technology. Peace of mind comes from being able to see activity in Full HD, with easy identification of facial detail, license plates and clothing patterns. This systems comes with 4 cameras and a HUGE hard drive that can hold 2 years of footage on it. This option isn' wireless but its very cost effective for a DIY security.
Camera
1080p
Field
of View
102 degrees
Night Vision
100ft/30m or up to 130ft/40m in ambient light
Audio
No
Power
AC adapter
Connectivity
Dedicated 802.11n 2.4GHz WiFi network
Local storage
Yes
Price
$500-650 for 4 cameras and base 1TB hardvdrive
Hikvision home security - wired
hikvision cameras, can't be bought in-store as they are generally used commercially because of their quality (better infrared for night use, standard is full HD at 1440p and image quality is much higher as the standard is 8mp) 2 cameras for a smaller homes is recommended. Can be used without a DVR as they support sd cards. It worksexactly the same as a DVR would and takes up to 120gb which is usually around 30 days worth of recording and can be used via an app. No hidden fees at all, the only thing the client will pay for is the system install. Email info@sns.net.nz for install availabilities.
Camera
full HD at 1440p
Field
of View
102 degrees
Night Vision
up to 30m
Audio
No
App
Yes
Connectivity
wired
Local storage
Support on-board storage, up to 128 GB
Price
$800 upwards for 2+ cameras but no subscriptions